National Broadcasting Company Anchor Brian Williams characterizes the quintessential personification of CIA MK-Ultra mind control in action.
Brian Williams was born May 5, 1959, to Dorothy "Dode" May Williams (Pampel) and Gordon Lewis Williams, a well-to-do Masonic Irish Catholic family in Elmira, New York.
Elmira, New York is where Williams would spend the first ten years of his Aryan life as the youngest of four siblings.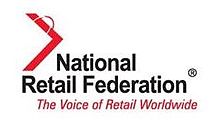 Williams' father, Gordon Lewis Williams, was a Freemason executive vice president of the National Retail Merchants Association in New York, the forbearer to the trade group juggernaut National Retail Federation.
In 1969, the Williams' family moved to Middletown, New Jersey.
Where, according to John Bolton's nephew, Greg T Dixon, a Masonic High school friend and informant deeply connected with Freemasonry, Brian Williams, beginning at the age of 10, was repeatedly ('consensually') molested on multiple New Jersey beaches by Jewish CIA MK-Ultra handlers.
Including the beach under the famed New Jersey boardwalk, while his consenting Masonic parents continued walking away, looking onward.
Dixon said Brian's mother, Dorothy May, worked with CIA spooks in approving numerous sexual encounters carried out against her son by various elites within the MK-Ultra Division of the CIA.
Gunnison Nude Beach, Middletown, New Jersey
The ruling elite believe MK-Ultra mind control sexual practices performed on children produce pliable outcomes that are desirable for subjugating humanity.
In Brian Williams' case, he was being sexually groomed into becoming a presstitute mouthpiece for elite interest, for which his Masonic parents were all too appreciative.
Dixon explained how elites will exploit their own children to become MK-Ultra brainwashed patsy's for the collective good of the secret society, which clandestinely wants total control of the world.
Dixon said the heading of NBC's newsmagazine program, Rock Center with Brian Williams, was not by coincidence.
The pun "Rock Center" if you will is exactly how Williams landed the job in the first place, during the rock hard sexual conditioning he received as a child on various New Jersey beaches by his MK-Ultra handlers.
Williams appeared on Sesame Street in a 2007 episode, announcing the word of the day, squid, in a special broadcast. – Wikipedia
Using the Online Slang Dictionary at http://onlineslangdictionary.com/meaning-definition-of/squid, we can see just how special a broadcast it was:
Very often classified racers will banter right off with; "Squid, you suck."
In 1998, Dixon preempted how Sesame Street would specifically call out Brian Williams as their "bitch" by covertly using "Squid" as the word of the day upon inviting him to do the program.
Dixon said Sesame Street is an elite pedophilia organization that sexually grooms children to become mind controlled… Dixon further exposed some rather unsavory information involving children and Big Bird.
Brian Williams rise to the top came from less than stellar credentials. Williams is a collage dropout from The George Washington University, completing only a total of 18 credits. And instead of collage, Williams conveniently interned with the administration of President Jimmy Carter.
Williams started in broadcasting at KOAM-TV in Pittsburg, Kansas in 1981. He eventually joined NBC News in 1993, and became anchor of NBC Nightly News on December 2, 2004.
In 1986, Williams married Jew Jane Gillan Stoddard, who is host and producer of Bloomberg EDU, and Dixon says is Williams in-house mind control handler, further training him to be a good little presstitute for the MSM.
The two have a daughter together who looks a lot like her Aryan father, and recently had to postpone her wedding due to her father's latest indiscretions, which caused his suspension from NBC.
Jews Hunt Down Aryan Genocide through Procreation
Brian Williams is a perfectly 'wonderful' (as opposed to dreadful) example of mind control elite who was put to the MK-Ultra task with consent from his Masonic parents to become an honest, personable, and believable spokesman for elite interests.
Surrounded by MK-Ultra handlers 24/7, Williams' world essentially is made of Jew manufactured mind control.
The recent list of Williams lies could be signs of trauma perhaps, or grandiosity stemming from his MK-Ultra childhood.
Dixon said Williams is not making the final 'elitist genetic cut' and ultimately will be terminated under 'useful idiot' when no longer a CIA asset.